Orientation for full degree and 4CITIES students
In the week prior to the start of the semester, the Faculty of Humanities hosts an introductory programme for all new full degree and 4CITIES students.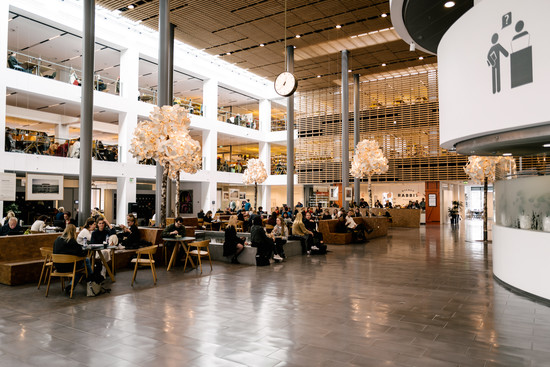 The orientation programme includes essential information that will prepare you for your studies at the Faculty of Humanities. All new full degree and 4CITIES students are expected to attend the programme.
The programme
The Faculty of Humanities' Orientation Programme will be held in the last week of August.
UCPH Faculty of Humanities - Orientation Programme for Full Degree and 4CITIES students will be uploaded here in early August.
Master's programme introduction
Students participate in a programme-specific introduction to the Master's degree programme.
The individual introductory programmes will be uploaded below:
MA in Advanced Migration Studies
MA in Applied Cultural Analysis
MA in Cognition and Communication 
MA in Film and Media Studies
MSc in Information Science and Cultural Communication
MSc in IT & Cognition
For 4Cities students: Semester introduction for the Erasmus Mundus Master's Programme in Urban Studies (TBD)
Presentations from Orientation
Select presentations from the Orientation Programme will be uploaded below:
Introduction to the University, Royal Library & Innovation Hub
Academic Writing and Culture
Any questions?
If you have any questions please contact International Admissions.
International Admissions
Room 13B-0-26
Karen Blixens Plads 8, DK- 2300 Copenhagen S
E-mail: fulldegree@hum.ku.dk
Phone: +45 40 47 11 97
Office hours
Monday, Wednesday and Friday
From 9:00 to 12:00 (CET+1)
Please note that we might be occupied, so please feel free to book ahead. 
The office is closed during Danish national holidays.