Get to Know the New KU PLUS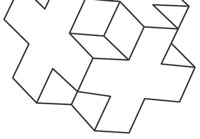 Opening reception for the hub at your campus featuring Rest in Beats.
KU PLUS can become your new playground for innovative ideas and the place for you to develop e.g. a new teaching project or maybe even a future company.
We both help students and employees utilize their knowledge, projects and skills in the world outside of the university - as well as help the world outside to find the right partners here at university.
Join us to meet the current users of the hub and talk to the employees in the bar about what innovation can and should be about at the faculties of humanities, law and theology.
Programme
15:00 Arrival and open bar
15:10 Opening speech by Julie Sommerlund, Associate Dean for External Relations at
the Faculty of Humanities, and Henrik Palmer Olsen, Associate Dean for
Research at the Faculty of Law
15:20 Music by Rest in Beats
15:35 Talk by Anne Dvinge, former researcher at the Faculty of Humanities and founder
of Low-Fi
15:40 Introductions by our hubsters: Freshland, The SEED, FIRE Journal and more
15:50 Walk'n'Talk and mini-workshops with our hubsters while the bar serves snacks,
beer and ginger shots from InsektKBH
16:35 Music by Rest in Beats