Corruption and Organized Crime in South Eastern Europe
Symposium organised by Tea Sindbæk Andersen, Department of Cross-Cultural and Regional Studies, University of Copenhagen.
This symposium addresses some of the very real problems in South Eastern Europe: corruption and organized crime. We aim to investigate the connections between the two and discuss their history, background and the current state of affairs.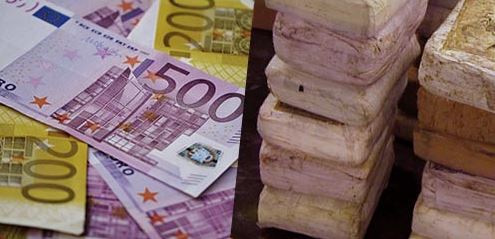 Programme

10:00 - Welcome Address
10:15 - On the Brink: Between State Business and Illicit Trade: Two Cases from the
Inter-war Levant
Associate Prof. Mogens Pelt, SAXO Institute, University of Copenhagen
10:45 - Opaque architecture - Transparency, Corruption and the Construction of New
Georgia
Assistant Prof. Martin Demant Frederiksen, Department of Cross-Cultural and
Regional Studies, University of Copenhagen
11:15 - Coffee break
11:30 - Corruption and Crime in Greece Prof. Nikos Passas, Northeastern University, USA
12:30 - Lunch break
13:15 - Serbian Transnational Organised Crime and its causes
Nina Martinovic MA, Department of Cross-Cultural and Regional Studies,
University of Copenhagen
13:45 - Mafia Markers: A Correlate between Organized Crime and Corruption:
The Case of the Balkans
Prof. Emeritus Jan van Dijk, Tilburg University, The Netherlands
14:45 - Coffee break
15:15 - The Šarić case – uncovering a Balkan cocaine cartel as an investigative journalist
Stevan Dojčinović, Investigative Journalist, OCCRP, Serbia
16:30 - The Serbian State Security Service, Paramilitaries, and Asset Extraction in the
Wars in Croatia and Bosnia and Herzegovina
Associate Prof. Christian Axboe Nielsen, University of Aarhus, Denmark
17:30 - Discussion and Conclusions
Moderator: Tea Sindbæk Andersen, Department of Cross-Cultural and Regional
Studies, University of Copenhagen, Denmark