The Fall of the Wall 1989 - Datasprint 2019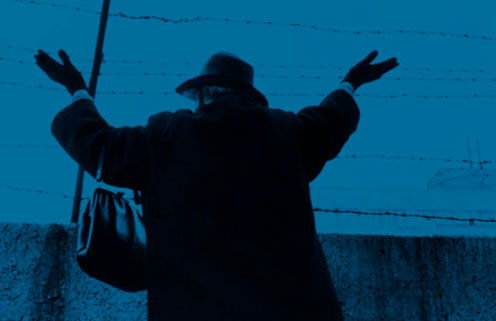 For at vise hvordan humanister og samfundsvidenskabsfolk kan blive skarpere til at bruge digitale kilder, sætter Det Kgl. Bibliotek i november fokus på et topaktuelt emne og afholder et datasprint. Emnet er 30-året for Berlinmurens fald i 1989, og datasprintet foregår i løbet af de samme døgn, hvor muren bogstaveligt talt faldt sammen, åbnede for fri adgang mellem Vest- og Østeuropa igen og afsluttede den kolde krig.
Vi inviterer deltagerne til en anderledes undervisningsaktivitet med hands on-brug af data, der dokumenterer de historiske begivenheder. Der bliver mulighed for undersøge og visualisere de historiske begivenheder på nye måder ved at anvende de digitale kilder. Underviserne giver en grundig introduktion både til den software, der skal bruges, og til Murens fald, og derefter arbejder deltagerne sammen i grupper om at løse opgaverne.
Datasprintet foregår i København og i Aarhus på Det Kgl. Bibliotek.
Målgruppen er studerende og forskere inden for humaniora og samfundsvidenskab primært fra danske universiteter. Der kræves ingen særlige IT-kundskaber. Det vigtigste formål med datasprintet er at udbrede kendskabet til digitale kilder og software og dermed at vise, hvor anvendeligt det er for både humanister og samfundsvidenskabsfolk.
Arrangementet er åbent for alle, men kræver tilmelding.
Tak til Wilson Center Digital Archive, Aarhus Universitet og Københavns Universitet, som støtter arrangementet.
For flere oplysninger om Datasprint 2019 kontakt gerne informationsspecialist Lars Kjær, tlf. 91 32 46 13.