Innovation & Bubbles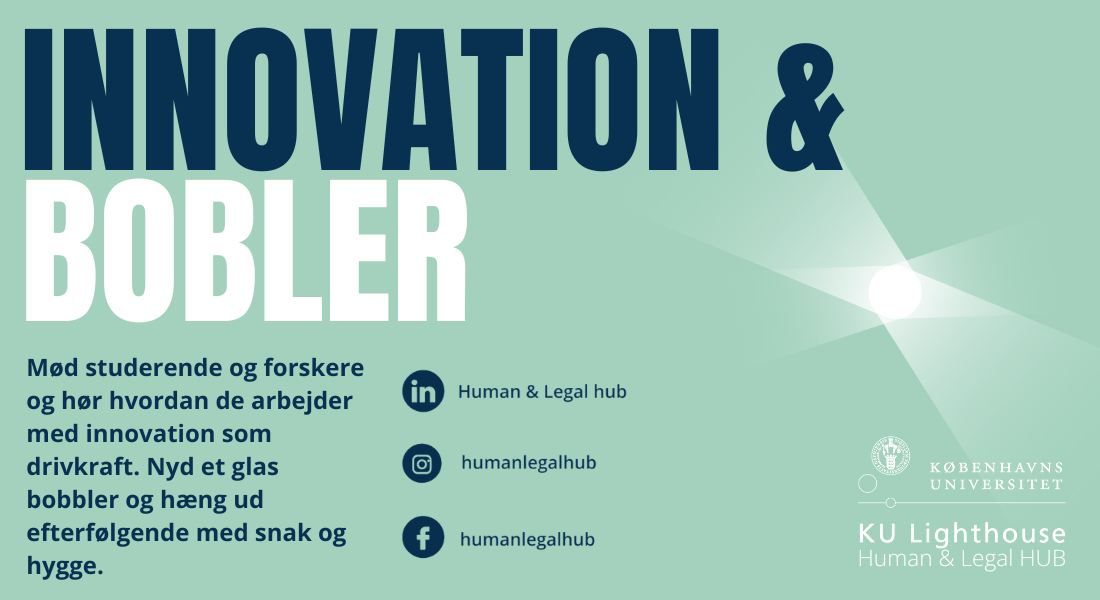 Professor Astrid P. Jespersen is head of Copenhagen Centre for Health Research in the Humanities (CoRe). Her work is an exemplary case on how to transform excellent interdisciplinary research into a broad range of applied efforts and innovations that directly impact health related aspects of the everyday lives of a broad spectrum of citizens.   
Join us for a glass of bubbly and get inspired on how Astrid employs ethnographic methods and engaged research to solve societal challenges. 
Astrid will present some of her collaborations with other academic fields and external partners and how the centre's research has led to prototypes of tools, applied efforts and training materials.